CRLA Statement Regarding Gun Violence in Half Moon Bay, Monterey Park, and Goshen
Imagen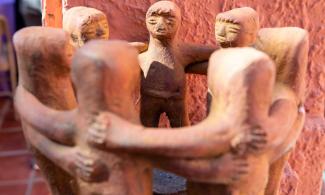 Body paragraph
Our hearts go out to the victims, their families, and communities in Goshen, Monterey Park, and now Half Moon Bay who are dealing with tragedy and fear due to gun violence rather than the joy and hope of a new year.
California Rural Legal Assistance, Inc. provides free legal services to agricultural workers in almost every county of California. We know from our clients' experiences how devastating gun violence can be to the trust and mutual support that sustain rural farmworker communities.
While the food and commodities that agricultural workers produce is vital to people across our nation and the globe, agricultural workers are one of the most vulnerable and exploited communities in the state. They experience high rates of wage theft and work-related injuries and often higher rates of violence and crime outside of work.
For example, a 2022 report from the office of CA Attorney General Rob Bonta showed that the highest homicide rates in the state were for rural Kern and Merced counties—13.7 and 9.5 per 100,000 population compared to 8.5 in Los Angeles County and 6.5 in San Francisco County.
Rural areas of our state also do not have sufficient public health and safety services, whether due to geographical distance or lack of investment, especially in unincorporated rural communities. Even where resources like public safety or mental health services do exist, language access is a problem and creates situations that foster mistrust of public agencies. People hesitate to seek help until situations become extreme. All of this leads to additional layers of isolation and vulnerability.
While horrific tragedies like mass shootings may be perpetuated to instill fear in our communities, they also call us to recognize our shared humanity and show up for each other. That's what we hope the communities in and around Goshen, Monterey Park, and Half Moon Bay will do for each other during this heart-breaking time.
All people deserve to live free of violence. We will continue to fight alongside our state's most vulnerable communities to ensure they have access to justice and resources that build community safety and wellbeing.
People in need of civil legal assistance, including workplace safety or other employment issues, can contact our offices at 1-800-337-0690 or crla.org/locations.
In community,
Michael Meuter
Interim Executive Director