Executive Director Search Now Open to Applicants
Imagen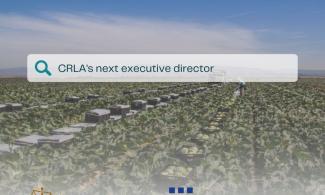 Body paragraph
CRLA, Inc. is now accepting applications or nominations for our next executive director via search firm Lindauer.
Please share the position overview and prospectus with your networks—personal encouragement from a friend or colleague is often a strong factor in a great candidate's decision to apply.
The Lindauer team leading the search conducted over 25 input sessions with CRLA staff, board, and other stakeholders to develop the prospectus for the executive director position. All nominations and resumes will be handled directly by Lindauer.
This next phase of the search—research, gathering and reviewing resumes, and holding preliminary conversations with potential candidates—is expected to run through September.
This is a remarkable opportunity to join a justice-driven organization and provide the visionary leadership and organizational discipline needed to ensure that CRLA's impact, community presence, and national status are preserved and advanced. Thank you for your help to find the best candidates!
Read and share the executive director position overview and prospectus now.