What Viking River Cruises v. Moriana Means for California Workers
Imagen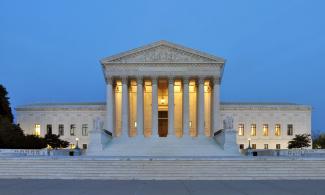 Body paragraph
The U.S. Supreme Court issued a decision Wednesday that will impact—but not eliminate—the use of California's Private Attorney General Act (PAGA).
PAGA enables California workers to sue their employers for labor law violations in the state's name and recover penalties that go to the State and all the workers affected by the violations.  It has been an important legal tool for workers to hold their employers accountable for labor law violations such as wage theft or unsafe workplaces.
PAGA has been especially important for farmworkers and other workers in low-wage settings. Recently, primarily to avoid PAGA and class action lawsuits, employers have increased use of arbitration clauses as a way of avoiding accountability for unlawful behavior.  The Viking River Cruises case addresses how PAGA lawsuits can be limited by an arbitration clause. For many of CRLA's cases arbitration clauses may not be legally enforceable because of the way the employer got them.
Decision Applies Only to Some Employees
The Supreme Court's decision in Viking River Cruises v. Moriana applies only to those employees who have an enforceable arbitration agreement. 
For workers who have willingly signed an enforceable arbitration agreement, and have been referred to arbitration, today's decision limits the violations that may be included in their PAGA claim to those personally suffered by the employee. The Supreme Court, relying on its construction of California procedural law, also held that the right to bring an action for penalties for violations that the worker did not personally suffer were not subject to arbitration, and, under California procedures, could be dismissed.
Court Affirms State May Deputize Employees
Today's decision is far from the major victory for employers some may claim. The Court makes clear that the State may deputize individual employees and delegate its authority to assess significant penalties against their law-breaking employers.
The decision was clarified by Justice Sotomayor who, in her concurrence, left room for the California courts or legislature to address the California procedural limitations relied upon by the Court when deciding that the claims for violations suffered by other workers, but not personally suffered by Ms. Moriana should be dismissed.
PAGA Crucial to Labor Law Enforcement
Ensuring a fair and safe workplace remains an uphill battle for workers.  California has passed protective legislation establishing new rights and enforcement mechanisms which are often challenged based on prior anti-labor and pro-business legislation and court rulings.  The Viking River Cruises case is just the latest example. PAGA is a unique statute that provides a crucial mechanism for enforcement of the basic labor law protections guaranteed to all California workers.
As the Supreme Court acknowledged, PAGA was passed because the state legislature believed that the California Labor and Workforce Development Agency (LWDA) did not have the resources to fully enforce these critical labor protections and "deputized" workers to bring penalty enforcement actions.
California Rural Legal Assistance, Inc. (CRLA) and the California Rural Legal Assistance Foundation (CRLAF) was the sponsor of PAGA, along with the California Labor Federation. CRLA and CRLAF have used PAGA on behalf of farmworker and other low-wage worker clients to effectively challenge wage theft in the form of minimum wage violations, overtime violations, and unlawful charges for tools and equipment, as well as the failure to provide safe and healthy workplaces and violations of other basic labor protections. In doing so, millions of dollars have been recovered and put in the pockets of workers and the coffers of the state.
Why Workers Are Seeing More Arbitration Clauses
Rather than obey the law in response to stepped-up enforcement under PAGA, employers began requiring that farmworkers and other low-wage workers sign arbitration agreements. The use of arbitration clauses in low-wage worker settings was virtually non-existent until such clauses were identified as a way to avoid class actions and representative actions.  
The rise in arbitration clauses—often buried in employee manuals and signed unknowingly by workers—was not intended to create a less formal mechanism for resolving disputes. It was intended solely to limit the chance that employers would be held responsible on a workforce-wide basis.
With arbitration clauses in place, employers can engage in unlawful behavior with the acceptable risk of being held responsible by only a few employees rather than the hundreds or thousands from whom they stole wages or subjected to unlawful and often dangerous working conditions.
The Supreme Court gave those unscrupulous employers a minor victory Wednesday. But this so-called victory is really a loss for law-abiding employers, who will continue to have to worry about being undercut by businesses who cheat their workers out of their wages. It is also a loss for California, which will likely recoup less in penalties and continue to suffer the loss of tax revenues and other state charges that employers shirk when they violate the law.
PAGA Remains an Effective Tool for Workers
The courts and legislature will be called upon to apply the decision and address its impact. In the meantime, enforcement will continue.
CRLA and CRLAF will continue to use PAGA as an effective tool to address workforce-wide violations in line with the Viking River Cruises decision. An arbitration clause will not protect an employer from accountability for unlawful behavior. If employers want to avoid the burden of defending class actions and representative actions, the answer is simple: obey the law.
Cynthia L. Rice is a part-time Director of Litigation, Advocacy & Training for California Rural Legal Assistance, Inc. (CRLA) and a part-time attorney with California Rural Legal Assistance Foundation. (CRLAF).