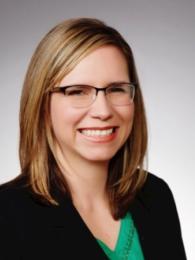 Before joining CRLA as CFO, Stephanie worked for California Medical Association for over 13 years, serving in various accounting roles. Most recently Stephanie served as Controller for the last 6 years. In her time as Controller, Stephanie, modernized the workflow of the department by implementing tools similar to those in use now at CRLA. Stephanie also transformed the budgeting process from Excel based to an application that allows users throughout the organization to access real time actual versus budget reports on demand and drill down into detailed budget assumptions and detailed actuals. Stephanie worked extensively on budgeting, forecasting and reporting in her role as well as over seeing the Finance Department of 6 – 7 accountants. Stephanie and her team oversaw accounting for 15 entities, both non-profit and for-profit.
 
Prior to her time at CMA, Stephanie, worked as an auditor for 3 years for a CPA firm, Gilbert Associates, Inc., in the Sacramento area specializing in audits of non-profit and government organizations.
 
Stephanie lives in Colfax, which is about an hour east of Sacramento, with her husband Manuel and two sons, Ethan (14) and Gavin (10). Stephanie and her family also have 2.5 dogs, Daisy and Dahlia both boxers and a chihuahua, Loco (whose name suites him well). Stephanie loves gardening and visiting Puerto Vallarta.