A Message from CRLA's Board Chair
Imagen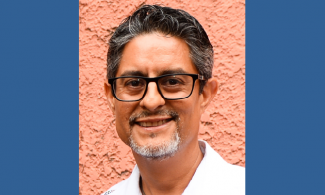 Body paragraph
By now, you have received the news of CRLA Executive Director Jose Padilla's retirement at the end of this year. We wanted our friends, supporters, and champions to hear the news directly from Jose, but I would also like to share with you my perspective as CRLA Board Chair and a longtime ally of the organization.
I respect Jose's decision to retire and celebrate his accomplishments at this phase of his career. He has served admirably for over 40 years and, as so many of our supporters know, has taken this organization to new heights.
Like so many of you I will miss Jose's steady hand, his incredible vision, and his commitment to excellence. We are deeply grateful for the contributions and leadership Jose has given to CRLA and, indeed, to the state of California. He has exceeded every expectation during his tenure and leaves the organization in an extraordinary place, financially and otherwise, all while keeping a strong hold of our independent, nonpartisan mission.
We know we cannot replace him and, instead, are seeking a successor who will build on Jose's outstanding legacy.
CRLA's Board of Directors has established a Succession Planning Committee that represents the diversity and experience of our board members. The committee will set a timeline for the process, retain a seasoned executive search firm that will conduct a national search as well as consider internal candidates, and make a final recommendation to the CRLA Board of Directors for its approval. As board chair, I will lead this effort.
CRLA's mission remains to fight for justice and individual rights alongside the most exploited communities of our society. CRLA will continue to meet the needs of client communities throughout rural California and seek to achieve our vision of a rural California where all people are treated with dignity and respect and guaranteed their fundamental rights.
Together with the other Succession Planning Committee members, I look forward to working closely with Jose and CRLA staff through this transition and intend to have new leadership in place by the end of the year.
Thank you for your continued support of CRLA. Your shared commitment to justice has been a source of strength throughout CRLA's history and will remain so into our future.
Adelante!
Roberto I. de la Rosa
Chair, CRLA, Inc. Board of Directors