Imagen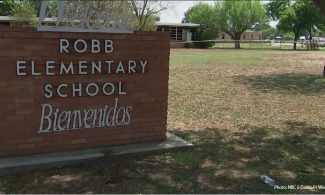 Body paragraph
Dear friends,
Generally, as a CRLA spokesperson, there are some matters that are too politicized for me to engage in a public way if they are not directly related to our work. Abortion and gun control laws are two examples. But reflecting on the last 10 days—the school tragedy in Uvalde, Texas, the church shooting in Laguna Woods, and the supermarket murders in Buffalo—and the second anniversary of George Floyd's murder yesterday, I am moved to speak out about this from a personal space.
I have spent the last 44 years working with my CRLA colleagues to advocate on the issue of poverty and how it impacts the life condition of rural families. At the heart of our work is a fundamental understanding that a human life and a family are entitled to basic rights—a right to habitable housing without discrimination, a right to basic health access, a right to not go hungry, a right to a fair wage, a right to equal education and safety at school.  
While we have been able to find common ground in surprising places on these quality of life matters, it is the "right to life" where discussions become muddled and personal opinions draw lines. My observation is that a right to life does not mean much if it does not include a decent life after birth. And, as we see in our work at CRLA, when the definition of a decent life is led by the most vulnerable and exploited communities in our society, it improves safety and wellbeing for all.
Robb Elementary School is so much like many of the small-town schools in our rural service areas. Coachella, like Uvalde, is 70 miles from the Mexican border. I can only imagine the devastating, long-term impact such a horrific act would have on the close-knit community around the school. It should not be easy for an 18-year-old to buy a military weapon, and the weapon seller has as much blood on their hands as a shooter.
Gun culture makes no place safe, not a supermarket, not a school, not a church. And most of the time, the hate from our societal racist history comes with it. We can't afford to be bystanders any longer as Steve Kerr, the Golden State Warriors coach, told us on Tuesday.  We each decide what we do, in the smallest of ways. But to do nothing is not a way to respect life.
Many are questioning whether anything has changed in the two years since George Floyd's death, in the 10 years since Sandy Hook. It is important to be clear-eyed about what has and hasn't changed. My hope is that we use that clarity to fuel our continued fight for justice.
Adelante creando luz,
Forward creating light,
Jose Padilla
Executive Director